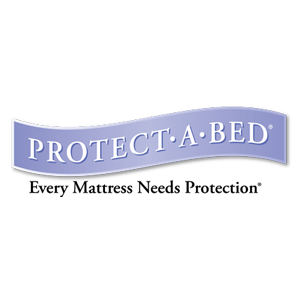 Protect A Bed
Protect-A-Bed mattress protectors, a brand which is trusted by millions of people to provide a clean, safe and comfortable sleep environment.
Their Miracle Membrane barrier promotes a healthy sleep environment by protecting you from dust mites and other allergens that may lurk in the mattress, including mould, mildew, pet dander and pollen.
Their Waterproof mattress pad extends the life of the mattress by blocking accidents, incontinence, perspiration, spills and stains, yet is air permeable to keep you dry and cool and comes with a 10 year guarantee.